Reflective aluminum signs can be riveted to the barricades.
We can also provide barricade covers with your custom
logo to enhance the appearance or brand your barricades.
See below for examples.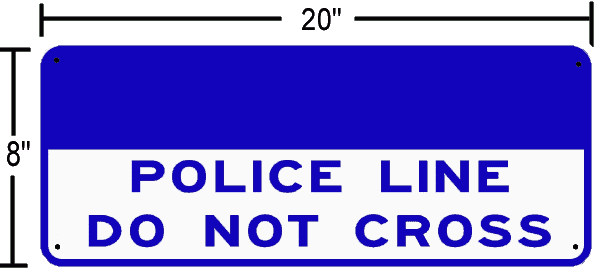 Friedrichs Police Dept
Our graphics department can produce free mock ups of the barricade covers in just minutes!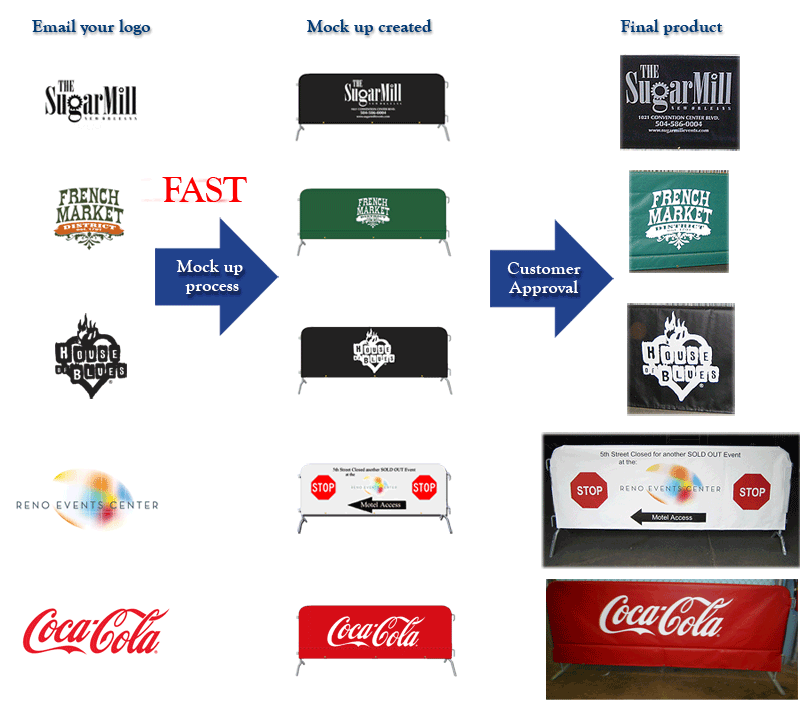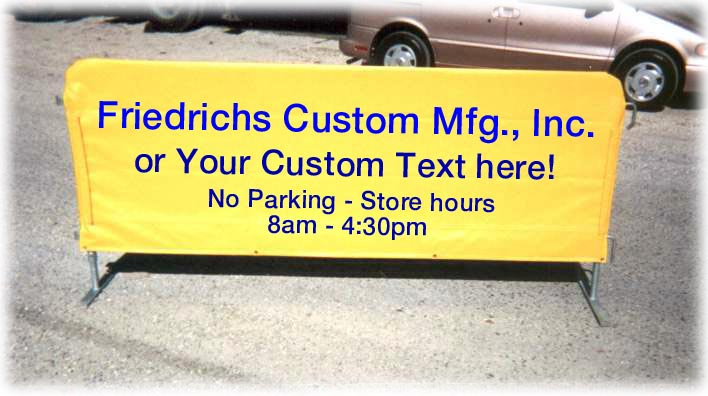 Stock colors

available:
Please call 1-800-394-9294 for more information on barricade signage.
Models | Photographs | Custom Products | Email Us | FAQs | Search | SiteMap