©2000 Friedrichs
Custom Mfg., Inc.
F2-B barricade with bridge feet standard 8' length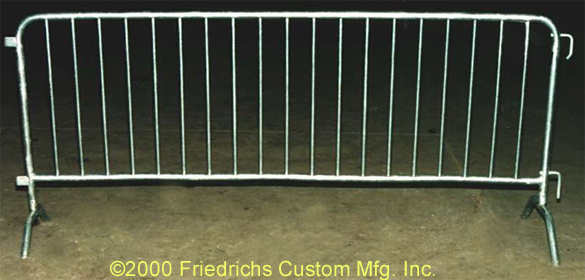 Standard finish is zinc galvanized(SILVER).

The F2-B barricade is the original design imported from France. Friedrichs has produced and refined this model for over 50 years. Its bridge feet are great for uneven ground.



F2-B barricade - 6' length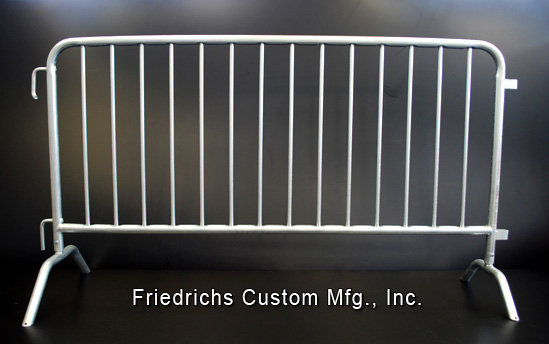 Pictured above is the 6' version. All 8', 6' and 4' models are actually overall 8'7", 6'7" and 4'7" respectively. The overall measurements include the connectors (from tip to tip).