Friedrichs is the crowd control barricade expert, supplying America with a variety of quality-crafted barriers that meet your crowd control needs. We take pride in our work -- and in our service. So whether you're planning for millions (like Mardi Gras parades) or a local fair, Friedrichs is the choice for safe, quality crowd control!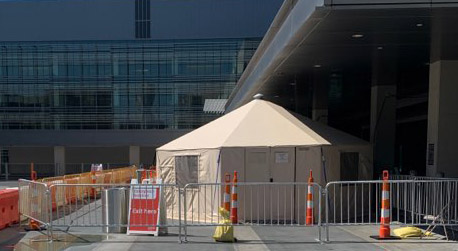 EMAIL US 24 HOURS/DAY. WE WILL RESPOND QUICKLY!

Models | Photographs | Signage | Covers | Custom Products | Slotwall | Email Us | FAQs | Search | SiteMap

© 1997-2020 Friedrichs Custom Mfg., Inc. All rights reserved.